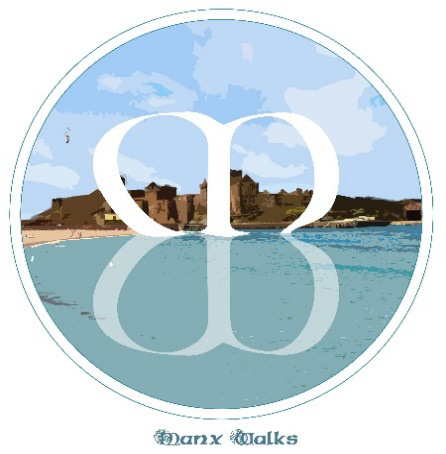 Explore the Isle of Man with Manx Walks
 It's February, and while we are still having some wintry weather, as long as we are not in lockdown we can still be in the company of others and join in an outdoor group activity. Spring is a good time to start a new walking habit and rediscover the island. You might have recently retired; or your children are back at school and you're ready to carve out some "me" time; or you're ready to improve your health and lose some Christmas/lockdown weight.
Manx Walks is offering weekly, small group, guided walks – a selection of island-wide, gentle walks that are approximately 4 miles long and should take approximately 2 - 3 hrs. At the end of the walk, you'll have the option of joining the group for a light lunch or snacks at a nearby cafe or pub.
The schedule of planned walks has been rolled over due to lockdown and of course, if we go into another one, they'll be rolled over yet again! All walks which start at 10:00am and finish approx. 2 to 3 hours later are as follows:

Thursday 11nd February - Poyllvaaish and Balladoole
Thursday 18th February - The Tholtans at Tholt y Will
Thursday 25th February-  Peel Hill, Knockaloe and the Raggat
Thursday 04th March - Orrisdale, Glen Trunk and Bishopscourt Glen  
Thursday 11th March -Port Grenaugh and Arragon
Thursday 18th March - Ballaglass Glen and Cashtal yn Ard
Thursday 25th March -  Langness and Fort Island
Thursday 1st April - Port e Vullen, Maughold Head and the Raad ny Foillan along Maughold Brooghs
Thursday 8th April - Silverdale, Rushen Abbey and the Silverburn
Thursday 15th April - Sulby Claddagh and Cronk Sumark
Thursday 22nd April - Kallow Point, Fistard, Gansey Point and Chapel Bay
So, plan on coming along to enjoy some fresh air in friendly company. Catriona is an experienced and knowledgeable guide who will support you as you challenge yourself and enjoy the varied landscapes. There are many benefits to group walking – including improved physical wellbeing, meeting new people and enjoying the social side of group walking. Taking part in guided walks is also a great way to learn new routes around the island.
Group size is limited, so if you would like to join any of the walks, you will need to reserve a place. To do so, please email catriona@manxwalks.im. Once you're signed up, I will send you information about where we will meet, footwear etc. 
If there are no spaces left on the Thursday walks, take a look at the Friday walks that Manx Walks and Walking.im put on together. They are larger groups and longer walks, but the pace is still fairly gentle, with plenty of time to stop and take in the views and enjoy the day.
Each walk is £10 pp (payable on the day).
I look forward to meeting you and taking a walk together.
Catriona