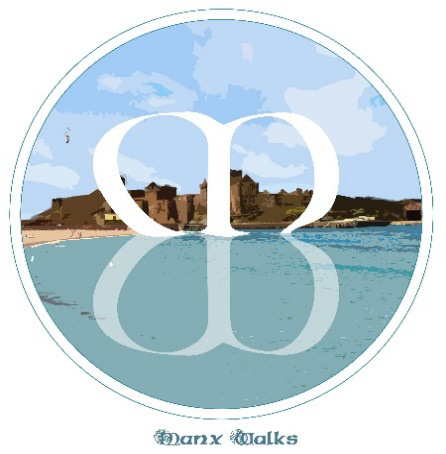 Explore the Isle of Man this Winter into Spring with Manx Walks
 Manx Walks on Thursdays - a leisurely ladies' walk with time for lunch at the end.
It's Winter, but before you know it the days 
 be getting longer and Spring will be here. Whatever the season, wrap up warm and it is still 
a good time to be out in the beautiful Manx countryside.  If you're visiting the island
, a day out on a guided walk is a great way to explore the island. Joining a guided walk with a group that includes Manx residents is a lovely way to find out more about the island. If you are a local, it's a great way to rediscover the island and explore places you haven't been to for years. Maybe you have family over visiting and are looking for activities to enjoy together. If you have recently retired, this is an easy going outdoor activity in friendly company. Walking is inexpensive and fun and it's got loads of health benefits. 
Manx Walks is offering weekly, small group, guided walks – a selection of island-wide, gentle walks that are approximately 4 - 6 miles long and should take approximately 2 - 3 hrs. At the end of the walk, you'll have the option of joining the group for a light lunch or snacks at a nearby cafe or pub. Sometimes we plan ahead and bring a picnic if the weather looks agreeable.
I have walks planned until the end of March, which start at 10:00am and finish approx. 2 to 3 hours later. They are as follows:
Thursday 27th January - Tholtans at Tholt y Will
Thursday 3rd February - 
 section from Poyll Vaaish to Kallow Point
Thursday 10th 
 - Snuff the Wind, Arrassey Plantation and Glen Rushen
Thursday 17th February - 
 Section from Glen Wyllin to Orrisdale and Bishopscourt
Thursday 24th February - 
 Section from Kallow Point to the Chasms
Thursday 3rd March - 
 section from Port Mooar to Dhoon Glen
Thursday 10th March - St Johns along the old Foxdale railway line to Gleneedle
Thursday 17th March - Brandywell to Montpelier and the Druidale Road
Thursday 24th March - Port Grenaugh and Arragon (daffodil walk)
Thursday 31st March - Ballaugh Plantation and Glen Dhoo
So, plan on coming along to enjoy some fresh air in friendly company. I am  an experienced and knowledgeable guide and I'll support you as you challenge yourself and enjoy the varied landscapes. There are many benefits to group walking – including improved physical wellbeing, meeting new people and enjoying the social side of group walking. Taking part in guided walks is also a great way to learn new routes around the island.
Group size is limited, so if you would like to join any of the walks, you will need to reserve a place. There are usually no more than eight women on the walk. To do so, please email catriona@manxwalks.im. Once you're signed up, I will send you information about where we will meet, footwear etc. If I decide that a walk is not suitable because of weather conditions, I may substitute another route and would notify people who have signed up for a walk. 
If there are no spaces left on the Thursday walks, take a look at the Friday walks that Manx Walks and Walking.im put on together. They are larger groups and longer walks (usually about 6 miles), but the pace is still gentle, with plenty of time to stop and take in the views and enjoy the day.
Each walk is £10 pp (payable on the day).

I look forward to meeting you and taking a walk together.
Catriona