Enjoy a relaxed day exploring our beautiful island on foot and immersing yourself in the sights and sounds of the Manx countryside.
A day out with me is worry free ...

Simply bring yourself, a weatherpoof coat and sturdy footwear.
Decide which part of the Island you would like to explore and I will adjust the tour to suit your specific times, interests and ability. 
I'm here to answer your questions.
Whatever your level, I want you to enjoy our adventure together.
For those who prefer a leisurely day, we can walk in bite sized chunks, doing several shorter walks.
For experienced walkers I can plan a suitably challenging route.
See yourself walking, wondering, and connecting.

A day out with me is about enjoying the outdoors, slowing down, taking in the fresh air, and experiencing the sense of relaxation while exploring.

We will travel off the beaten track – discovering local trails and hidden corners which attract very few walkers.

You will enjoy the nuances of this beautiful island while experiencing the benefits and enormous satisfaction of a delightful, leisurely stroll.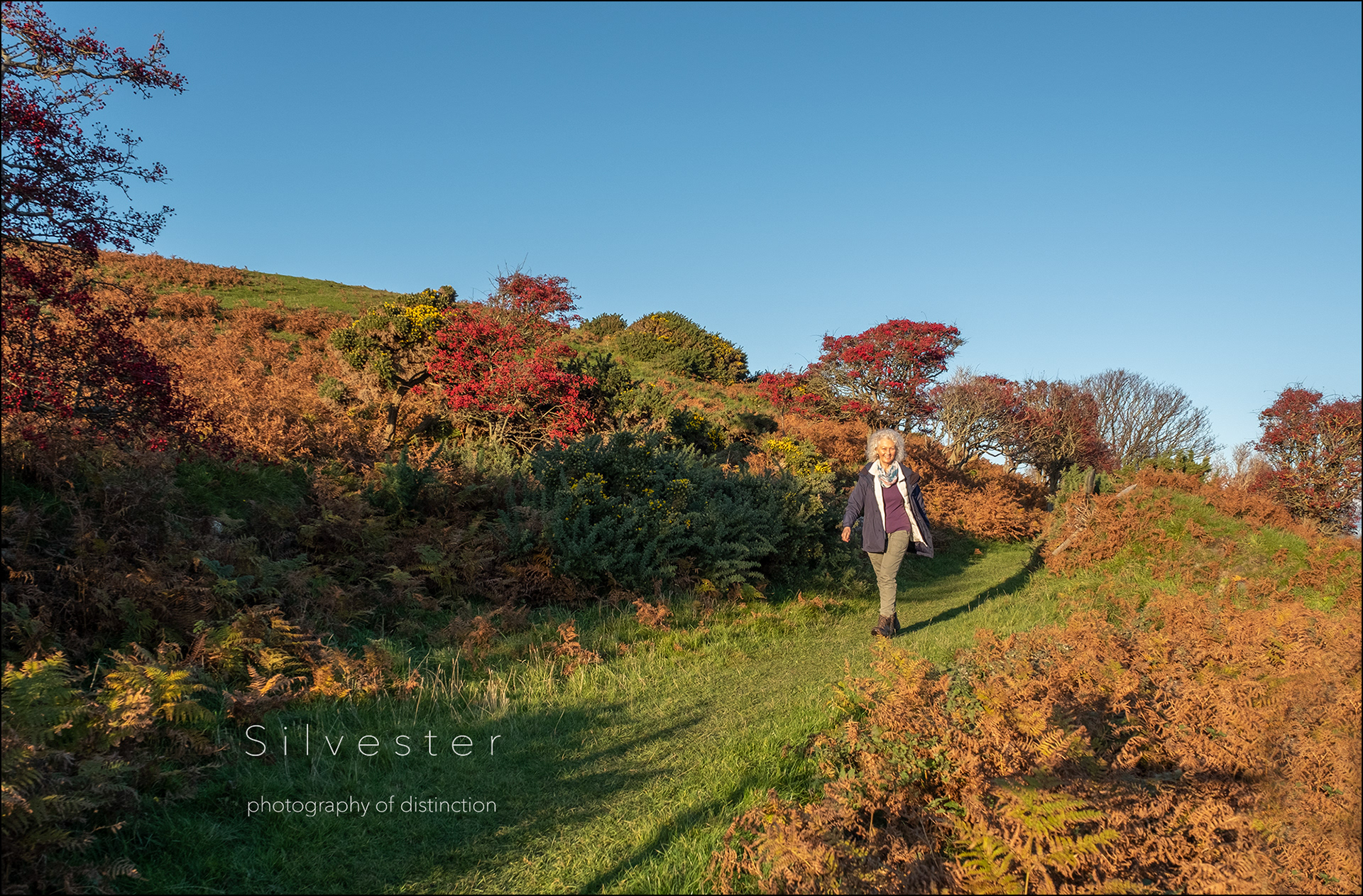 There is a Manx saying - 'Traa dy Liooar' – or 'Time Enough', and it's in this spirit I'd like to show you our beautiful Ellan Vannin. 
The nice thing about walking as a small group is that if you see something interesting, we can stop or make a detour. 
Spontaneous encounters are part and parcel of walking. 
Also, I will introduce you to some of my favourite cafes (and kiosks) serving traditional local fare – Manx kippers, queenies, bonnag, to name but a few. 
I look forward to meeting you and taking a walk together.
Website design, construction and photography by my good friend David at 


Please show the necessary respect toward copyright.